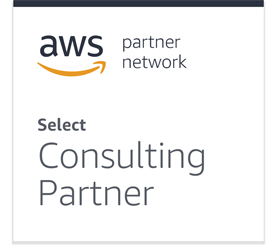 The OneCloud team is trustworthy, reliable, and capable of creating architecture that scales without cutting corners. They think creatively to maximize efficiency while being mindful of your bottom line.
The OneCloud team rose to the challenge; they built a great team, helped us refactor our existing legacy codebase, and they will be offering us managed services support once the application is live.
OneCloud proactively works to ensure that our products perform at or above expectations & their broad and deep knowledge gives us the peace of mind we require from a team managing our infrastructure.
CERTIFIED AWS CONSULTING PARTNERS
We are AWS Certified engineers who live and breathe AWS. With so many services it's hard to know what AWS service is right for your workflow and business. Let our architects help you find the perfect solution.
SCALABLE & SECURE ARCHITECTURE
We understand how to build secure, stable, and scalable systems. We help gaming companies deal with massive spikes in traffic and e-commerce companies with their PCI compliance and security.
STREAMLINED DEVOPS
We build collaborative processes and systems that improve code quality and delivery. Our processes enable you to deliver faster, more often, and with higher quality.
24/7/365
Around the clock monitoring of your systems enables you to focus on your core business instead of worrying about uptime.
OUR MISSION
Enable our customers to capitalize on the full value of the cloud by building agile processes and secure, scalable, and reliable architecture.
QUALITY
We are an extremely dedicated group who believe in the success of our clients. We are not just a 3rd party vendor, but a true extension of your team.
Get a free assessment of your AWS implementation!